From traditional artisanal methods to the industrial model
The Dolciaria Cidneo Group is an historic enterprise based in Northern Italy, near Brescia. It was established in 1972 as a family business dedicated to the production and door to door sale of sweets, specialising from the start in brittle and other delicacies made with nuts. 
During the following decades, the Group grew and took on wholesale, obtaining excellent results.
The key to the success of the brand is in the care and attention that goes into selecting raw materials and in traditional production methods. Today, all Dolciaria brittle and pralines are produced using new industrial technology, in line with the company's philosophy that puts the most genuine and human traits at the centre of its business.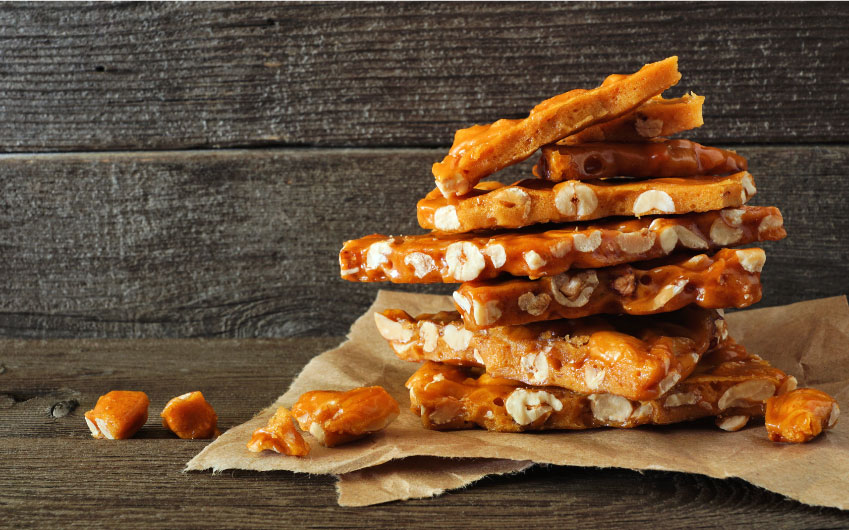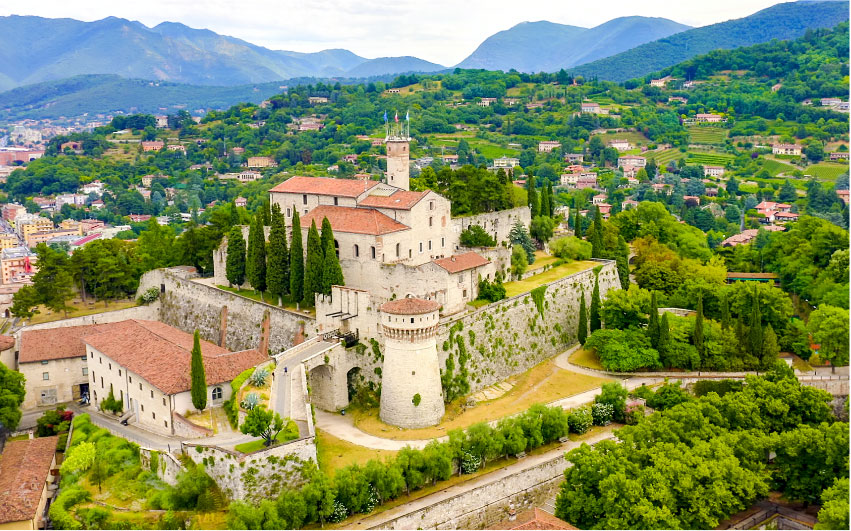 Cidneo:
mythology and corporate values
The name of the Group is a reference to the Cidneo Hill, from which a castle dominates the city of Brescia. According to a myth, the word Cidneo comes from Cicno, king of the Ligurian people, passionate about music and singing, and one of the legendary founders of the city of Brescia, who was transformed into a swan by Apollo. Together with the lioness, the swan is one of the symbols of the city and represents strength and sweet disposition. Therefore, Cidneo is the perfect name to represent the history of the Group and its love for the region and the sweets tradition. 
A reference to the strong bond that links the company to its territory can also be found in the brand's logo, which represents the Prisoners' Tower of the Castle of Brescia, an iconic symbol whose outline makes it recognisable to the public.
Mission
"Sweet treats are the positive moments of the day:
the more delightful they are, the better"
The company's keyword is sweetness: not simply with reference to taste, but also to the idea that everything must be made with care and passion. The authenticity of a home-made product, the professionalism of an industrial plant: each sweet treat is inspired by the constant commitment to final customers, with the aim to surprise, gratify, and sweeten them.