Brittle and pralines are still made following the original recipes. Using few ingredients and selected raw materials, all of the highest quality, and prepared with care by our artisan confectioners, following carefully all the production stages, using next-generation industrial equipment. The oldest methods paired with modern industrial standards and adhering to the best hygiene and safety protocols, to create genuine products in a healthy and rewarding environment.
Brittle
Almonds, sesame seeds, peanuts: our brittle is prepared according to the original recipe acquired in 1974; even if production methods have been updated thanks to the latest technology, the taste and quality remain as traditional as ever. Deliciously fragrant, an indulgent treat that gives pleasure bite after bite.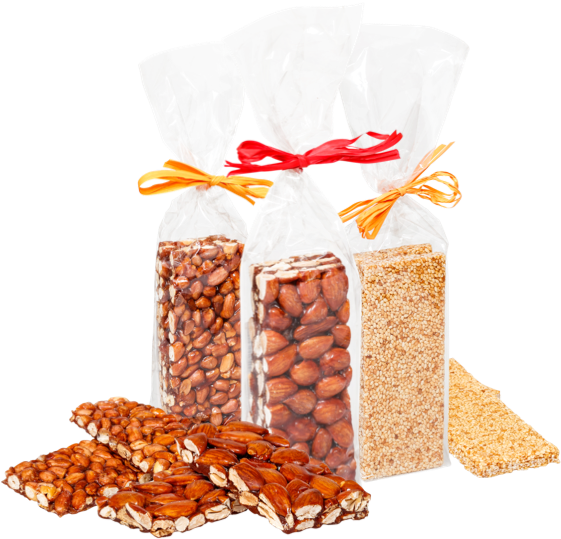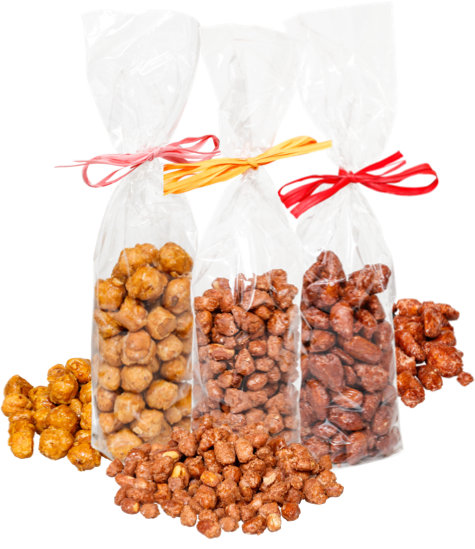 Pralines
Our pralines have the authentic taste of traditional preparation methods.
Carefully selected top-quality nuts completely covered in sugar to create fine sweet treats to be enjoyed one after the other.
IFS Food Certification
Over the last few years, also the artisanal lab has evolved into a new industrial technological plant in order to guarantee better quality and increasingly higher hygiene standards and has obtained the IFS Food certification that attests the safety and quality of food products and production processes.